It is terrifying to go shopping nowadays. You feel super stressful when there is a shortage of nearly every item you are willing to purchase, or you do not know which thing will be best for you to store during pandemic COVID-19. The Wholesomealive team has compiled this master guide to everything you need during this pandemic outbreak while you are in quarantine.
COVID-19 is a highly contagious disease that spreads from person to person who is in close contact. If someone coughs or sneezes and is infected, the respiratory droplets can spread the virus.
Fever, cough, shortness of breath, runny/stuffy nose and sore throat are the possible symptoms of COVID-19. These symptoms may appear two to fourteen days after exposure. The severity of the symptoms can range from mild to moderate. People who are older or have any chronic medical condition are at high risk.
Avoiding contact with the people is the best way to prevent yourself and your loved ones from coronavirus. Furthermore, practicing good hygiene will prevent bacteria and viruses from spreading.
Here are some simple tips you need to follow to prevent yourself from this pandemic outbreak.
Wash your hands for 20 seconds with soap and water frequently throughout the day. You might be wondering how long 20 seconds are? It's about as long as it takes to sing "ABCs."

When your hands are dirty, do not touch your face, nose, eyes, and mouth

If you have flu or fever, do not go outside

If anyone is coughing or sneezing, keep a distance of 3 ft from them

Whenever you sneeze or cough, cover your mouth with your elbow or tissue

Use disinfectants to clean any object you touch; these include doorknobs, dishware, utensils, and computers.
To know how to prevent coronavirus read this article.
As the outbreak of coronavirus continues throughout the world. Many people are preparing to quarantine themselves in their homes. It is advisable not to hoard supplies randomly. Here are some necessities to stock in case of an emergency.
Food
It's essential to store healthy foods when you have to spend more time at home. This means you are stocking up food which is a pack of nutritional punch to boost your immunity and energy level.
Unripe bananas will ripe within several days, so you can enjoy them when you are isolated. You can also freeze them in slices and add them to your milkshake. Fruits rich in vitamin C are recommended to increase your immunity. Eggs, lentils, and canned vegetables can also be stored.
To get all Essential Food supplies, visit here and order now while supplies End soon! 
Canned or dry beans, rice, grains, pasta, and also canned fish are also highly recommended. Milk jars can also be stocked, but you need to check the expiry date. Almond milk and oat have a longer shelf life. You can easily find Califia farms' unsweetened almond milk barista blend on amazon. It is gluten and sugar-free with natural ingredients. You can freeze it in this tough situation.

Water Purifier
We cannot live without water. But do not panic to buy a bunch of bottled water to stock your emergency kit. The easiest method for you is to have a life straw water filter stashed somewhere safe. It is best for emergency conditions. If you cannot find it or it is a bit expensive, you can have a life straw bottle as a good alternative readily available on amazon.

This reusable water bottle filters water while drinking. It has a two-stage activated carbon filter, which reduces odor, chlorine and has zero after taste. It is durable and leaks proof bottle which removes 99.9% of bacteria and protozoan.
Water Kettle/Boiler
Most likely you will not lose power, so if you don't have a water kettle, it would be an excellent option to have one. It is excellent for tea, coffee or heating water quickly as compared to the stove. Cuisinart CPK-17P1 is a basic stainless kettle with adjustable temperature. No need to rush to supermarkets to buy this, it can be available with a single click on amazon.

First Aid Kit
Make sure you have an emergency kit to help yourself in times of emergency. If you have children or older adults at home, a first aid kit is an essential item. When keeping things in a first aid kit, you might get confused about what is vital besides acetaminophen. We have found the most economical first aid kit of swiss safe on amazon with all essential supplies of emergency.

Disinfectants
If you are self-isolating yourself, it is essential to maintain hygiene and keep your house clean and tidy. The reason behind this is that coronavirus is from the same family as SARS and MERS. SARS can live on an inanimate object for a week. 

It is vital to stock disinfecting sprays and wipes while you are in quarantine.
You can use them to clean your switchboards, counters, sink, doorknobs and light switchboards throughout the day. Clorox disinfecting bleach is the best disinfectant; you just need to mix a quarter cup of Clorox with 2.25 cups of water.
Medication
You need to self-medicate yourself while in isolation with over the counter (OTC) drugs. Do not forget to get your medications refilled. It is ideal to have decongestants, nasal sprays, anti-diarrheal, anti-spasmodic and fever-reducing medication like ibuprofen or acetaminophen.
Besides stocking up medication if you are feeling sick, you need to rest and drink plenty of fluids.
Face Mask
Face masks are becoming a symbol of coronavirus. Face masks can only protect you from an infected person. Furthermore, surgical face masks of no use as they do not prevent inhalation of the virus. So, which anti-viral mask is best for you or the infected person? Let's find out
There are various face masks for flu protection and it's hard to choose from them. We have listed down three best face masks for coronavirus for your convenience, and you can get them delivered at your doorstep.
1. 3M 8511 Respirator N95

This mask is highly recommended for all users. A 3M reliable brand is an ideal option if you want to recommend the best n95 respirator mask for protection against viruses. NIOSH approves it, and it blocks 95 percent of tiny particles in the air.
This mask is the perfect shield against dust, pollen, and virus. If you are working and want to use a mask for a more extended period, then this mask is an excellent choice. As it is more breathable when compared with other masks.
M-shaped nose clip offers people a good seal which allows the users to adjust the mask quickly and fit on the bridge of the nose.
Without any slipping off accidents, you can carry out your daily chores easily. Most importantly, the braided headbands are elastic, so it does not leave red marks on your ear.
PROS:
The quality of the mask is guaranteed
It is lightweight and highly breathable
This mask is best for shielding viruses including coronavirus
NIOSH approves it
CONS:
3M 8511 is not available in enough sizes
It is a bit expensive according to some users
2. Disposable 3 layer Surgical Face Mask

Another mask for you to consider purchasing is disposable 3 layer face mask which is best to block this contagious virus. This is a certified material mask which is approved by FOOD AND DRUG ADMINISTRATION (FDA). Many satisfied customers are satisfied with the perfect shielding feature.
Furthermore, the disposable face mask is an economic investment of fifty items per pack. So, you can use these for a long time. Every time you go out, this mask will protect you against environmental particulate. People can breathe fresh air easily through several filtering layers of the protector.
Its ear hooks provide excellent security. Additionally, this product is for everyone who wants to protect their lungs.
PROS:
It provides excellent protection against particulate
This mask is soft and lightweight for use
It provides good security and is considered best face mask for coronavirus
It offers fifty pieces per pack
CONS:
This mask is not compatible with glasses, may cause fogging
It Cannot be reused
HAND SANITIZERS
According to the CDC guidelines washing hands mechanically with soap and water removes pathogens. It has also been confirmed that 60% ethanol and 70% isopropanol in alcohol-based hand sanitizers inactivates viruses.
Hand sanitizers should be stocked in this quarantine period. Artnaturals alcohol-based hand sanitizer kills 99% of germs and is safe for children as well.
Additionally, aloe vera gel, jojoba oil, and vitamin E provide the moisturizing effect to the skin keeping your skin hydrated. You have to apply a quarter-sized sanitizer to the palm of your hand and rub on both hands gently for full coverage.
Hand washing is an essential step in maintaining proper hygiene. Get your bottle of hand sanitizer now by visiting Amazon.
Hand Sanitizing Lamp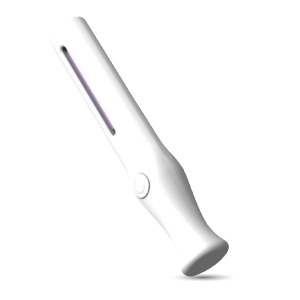 Instantly disinfect and kill harmful bacteria with Ultraviolet Light (UV). This small portable sanitizing light works in seconds cleaning any surface or object. Sweep the light across hands, cell phones, keys, baby bottles, etc. ensuring a healthy surrounding.
Harmful bacteria, viruses, and microorganisms are deactivated by the UV light and no longer can reproduce on objects we carry and use every day.
Other Supplies
Soap, tissue rolls, shampoo, washing detergents, toothpaste, baby diapers, and women sanitary napkins should also be kept extra. Some snacks like chips, crackers, popcorns, chocolates, biscuits should be handy in case you have to stay isolated longer, and you run out of food.
WIFI ROUTER
In case if you are working from home you might need a strong connection to the internet, so you can work without any disruption of signals. Especially when you have kids, and they are sucking extra bandwidth by watching cartoons or videos on youtube. If your router does not support this much load, then we recommend the Netgear nighthawk smart WI-FI router available on amazon.

Noise Cancelling Headphones
If your house is noisy and you want to relax or work, a good pair of noise-canceling headphones can help you concentrate more. The best model of Sony WH1000XM3is the best choice, and you can get this on a discounted price from amazon.

How to Avoid Going Crazy While Quarantine?
Living in quarantine or isolation can be stressful for not only adults but also children. Everyone needs to stay healthy, both physically and mentally and fight isolation while avoiding spending too much time in front of the screens.
Here are some ways you can kill boredom while staying indoors.
READ BOOKS
Reading is always an excellent pastime to kill your time. A kindle is a perfect choice when you are looking for something to do. If you don't have one then get one in paperwhite because it has 24 different levels of illumination so you can read in the darkest place of your house. Additionally, it has plenty of storage to keep your books, audiobooks, and podcasts.

WATCH YOUR FAVORITE TV SHOWS
You can binge-watch all your favorite TV shows, and you won't feel guilty that you know time flies when you are watching Netflix. You can take your Netflix binge season to another level by media streaming device Roku ultra. It has 4K and HDR compatibility plus it offers all the primary streaming services like Hulu, HBO and even Apple TV.

PLAY VIDEO GAMES
Video games are not only for kids, but adults can also enjoy playing. If you are an adult and looking for action-packed entertainment or you want to play with your family, Nintendo Switch is the perfect solution for those who are feeling bored. Its battery can last up to nine hours with plenty of games at your fingertips.

HAVE A WORKOUT ROUTINE
Whether you practice yoga, Zumba or run on a treadmill, having an exercise routine should be your priority as it will help you to fight against depression, anxiety. Simple stretches can also help to make you active. Especially for people who are working from homes, it is essential to relax your body and mind.

Read this Article to know how to pick the Best Treadmills For Weight Loss
STAY SOCIAL
Even if you are isolated in your own houses, you can stay socially connected with your friends and family. Phone calls and video chat are the best options to be with each other while maintaining social distance.
Bottom Line
COVID-19 pandemic is a difficult time for everyone around the globe. It is essential to make some preparations and store some stuff if you have to be isolated for fourteen days or more. This means you should have basic things such as food, medicine, and medical supplies.
But you should understand being prepared does not mean you need to hoard or stockpile things. It is best to call your friends, check on your neighbors and look after older people as some people might need your help and support. In this hour of need, we must take care of ourselves and each other.
Keep your nerves calm and fight COVID-19 pandemic.